How to Get Involved
Volunteer in the Franklin Permaculture Garden
Come help us out in the gardens! We need you to help us plant, harvest, cultivate, and make our gardens shine.
Fall 2020 volunteer hours will begin on August 27th and will end on November 19th. Regular Meeting times are:
Mondays: 1:30 PM - 3 PM
Thursdays: 9:30 AM - 11 AM
Meet at the log circle in the Franklin Permaculture garden.
NOTE: Due to Covid-19 Pandemic, we ask that anyone interested in attending volunteer hours RSVP in advance. Click Here to Sign Up Now!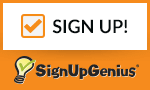 To ensure everyone's safety and well-being we have committed to the following volunteer safety protocols:

1. At any given time, there will be no more than 10 individuals working or volunteering in the garden. All volunteers will be required to sign in to a volunteer log with their name and the date.

2. Physical distancing will be practiced whenever possible
Each session will begin with a reminder that individuals should keep no less than 6 feet away from all others working in the garden.

3. All volunteers must wash their hands or use hand sanitizer prior to any garden work
All volunteers will be asked to either wash their hands in the nearest building or use provided hand sanitizer prior to beginning their work. They will also be encouraged to do so again at the end of each session.

4. All tools and gloves will be sanitized after each use
A garden staff member will ensure all tools used are rubbed down with disinfectant after each use. Gloves used will be washed before being returned to use.

5. Masks will be worn at all times unless working in solitude
Whenever physical distancing may become a challenge a face mask will be required. ​
Enroll in Our Practicum
Enroll in our practicum, Permaculture Gardening at UMass (STOCKSCH 198P), to learn about permaculture through a combination of applied lessons and hands-on experience maintaining our campus garden sites. Students will work under the guidance of the Sustainability Coordinator of Campus Gardens to upkeep the UMass Permaculture Gardens and educate visitors.

STOCKSCH 198P: Permaculture Gardening at UMass on Spire
1 credit/Fall & Spring Semester
​Come to Our Weekly Farmers' Market
tour the franklin garden
We offer free and educational garden tours for classes, clubs, teams, local groups, and interested individuals from April through November.
Schedule a tour here!

Note: Due to Covid-19 Pandemic we are only able to accommodate tour groups of 10 people or fewer.
Schedule a Presentation for Your Group or Class
Sharing our story is integral to what we do. Bring a member of our team to your class, meeting or conference to learn more about us.
Schedule a presentation here!
​Host an Event in Our Garden
The Franklin Permaculture Garden is a beautiful outdoor space, perfect for hosting events. We would like to share it with you for your community gathering, educational meet up or other group function. Our gardens act as living, learning labs and have tons of built in educational tools to provide. Take advantage of this space to learn about: permaculture design, plant identification, wild edibles, herbal medicine, mushroom culture, perennial vegetables and more. If your event is relevant we may want to co-host with you.
Reserve the garden for your event here!


Subscribe to our Newsletter


WE SEND 1-2 UPDATE EMAILS TO OUR SUBSCRIBERS MONTHLY.
SUBSCRIBE BELOW!
​
​
Follow Us on Social Media